| 0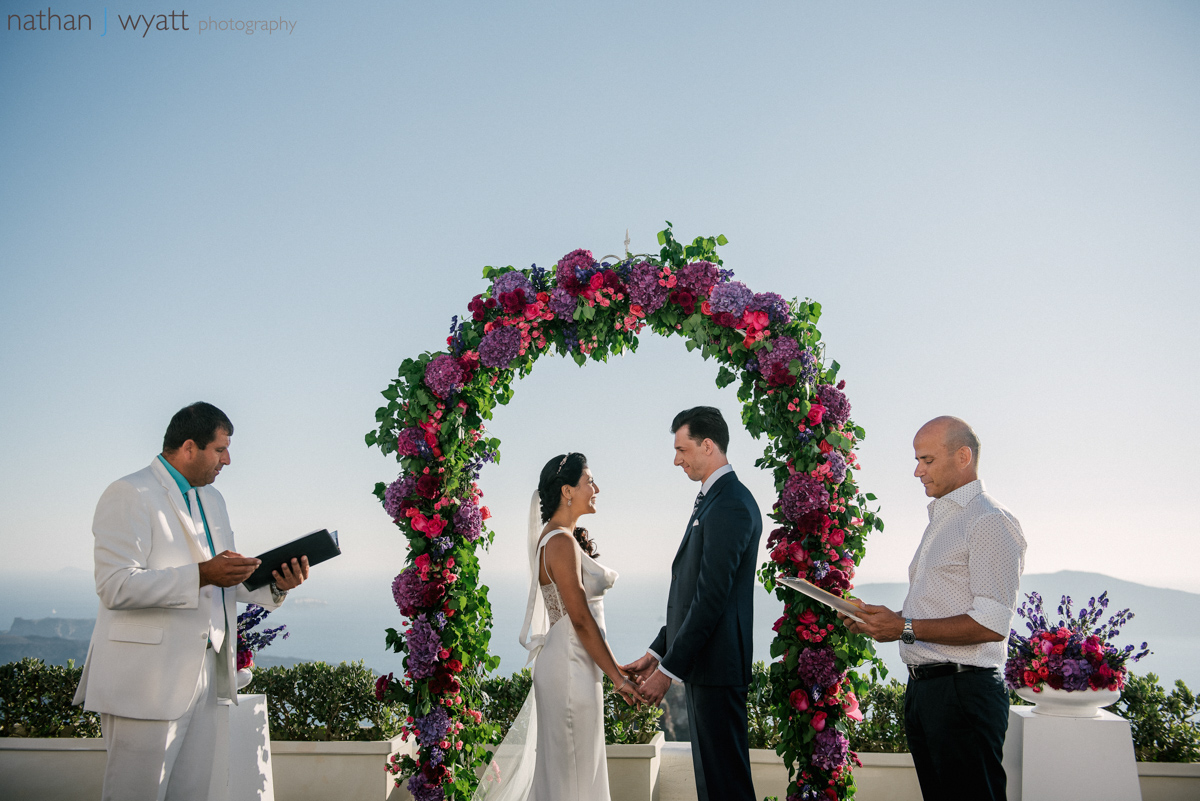 Natalie and Matthew a charming couple from New York chose to celebrate and declare their love for one another with their closest family and friends on the spectacular island of Santorini.
After photographing the wedding preparations of the bride and groom we arranged to capture their first look on one of the terraces of their hotel. I love to capture this moment as this genuine moment can translate into images that really portray their true emotions and telling expressions seeing each other for the first time on their big day. The ceremony was hosted at the luxurious Astra Suites, perched on top of  Santorini's volcanic cliffs, with the spectacular views of the enigmatic caldera creating the perfect backdrop.
They chose a vibrant and colourful theme for their ceremony, the main feature being an intricately designed floral archway designed by the team at Fabio Zardi Design.